Blog
Benefits of Buying Used
At Herrin-Gear Chevrolet, it is our goal to help you get the most bang for your buck, and it would be our pleasure to help you find a strong used car to meet your needs. Take a look at some of the top benefits of purchasing a used car below, and give us a call today to test drive one of our vehicles. 

2022 Chevy Colorado Tech Overview
The 2022 Chevrolet Colorado offers a lot in a mid-size truck, including the versatility of a traditional pickup and the maneuverability of a more nimble vehicle capable of towing up to 7700 pounds. But what you may not know is, the Colorado also offers some of the latest and best technology enhancements available on the market today.

How to Maintain Your Chevrolet
After you buy a vehicle from Herrin-Gear Chevrolet in Jackson, MS, you want to keep it in excellent condition, so you can drive it for a long time. Check out these tips for maintaining your Chevrolet.

5 Tips to Help Your Car Last Longer
With the average price of new cars topping $47,000 and used cars over $28,000, you want your new ride to last as long as possible, so you can get your money's worth. Here are a few tips to do just that from Herrin-Gear Chevrolet in Jackson, MS.

Get Top Dollar for Your Trade-in
Trading a vehicle in is a great approach to purchasing a new vehicle. You are able to avoid the complicated process of selling your vehicle to a buyer when you trade your vehicle in at a dealership. There are a few things that you will need to do before you trade your vehicle in, however, to receive the most money for your trade-in.

The Dangers of Driving with Low Oil Level
Just as you can't do without food and water, your car's engine can't do without oil. Any time that your engine runs low on oil is always a cause for concern. Without the right amount of oil, your engine won't have long before it breaks down.
22 Chevy Equinox Interior Overview
The Chevy Equinox is back for the 2022 model year with a fresh design that has been updated. With four trim levels in its lineup, the 2022 Chevy Equinox is available with a variety of features, many of which are standard and a lot that can also be equipped as additional options.

How Often Should I Have My Spark Plugs Replaced?
The engine of a vehicle works as a system. When parts in the vehicle's engine go bad, the engine will experience a variety of problems and can potentially damage itself as well. Spark plugs are one of the important components of your vehicle's engine.

Buying New vs Used
You're ready to buy a new vehicle. But now comes the big question—Should you buy a new or used car? It can be a challenging decision.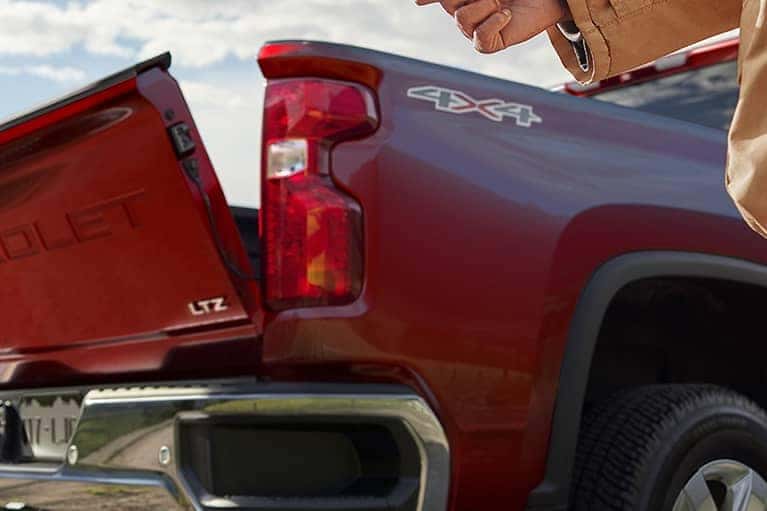 2021 Chevy Silverado 1500 Interior Overview
Exploring the interior of the 2021 Chevy Silverado 1500 will reveal quite a few details. You can enjoy a high level of comfort and entertainment while in this pickup truck.
What is a Car Title?
Whenever you're dealing with a car, you're also dealing with a car title. It's one of the most important documents, and you'll want to know all there is to know about it. 

Benefits of a Down Payment
When you buy a vehicle from Herrin-Gear Chevrolet in Jackson, MI, you may want to think about making a down payment. This small percentage of the full price means more money out of your pocket when you're trying to save cash during financing. But paying it also offers many benefits.

Seasonal Car Maintenance
It is essential to maintain your car if you wish to keep it running smoothly. However, if you live in a state that experiences extreme weather conditions, you should plan for seasonal preventive maintenance.  Admittedly, most modern vehicles are built to withstand varied weather conditions, but you need to prepare yourself for different weather seasons.

Which Chevy is Right for You? 
With over 200 million cars sold and a history dating back over a hundred years, Chevrolet knows what people like you want to drive. The only issue you have is deciding which of their varied selection of sedans, SUVs, trucks, and commercial vans to pick. At Herrin-Gear Chevrolet in Jackson, MS, we can help guide you to the vehicle that is right for you. Here are some suggestions.